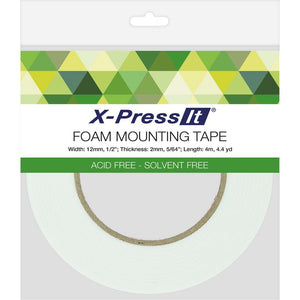 This X-Press It Foam Tape can be used to bond paper, mount photos and more. The double-sided design of this tape means that joins will remain hidden. This tape is acid- and solvent-free, so it won't react with your photos or art supplies.
This tape is double-sided and adhesive, so you can bond cards, paper, photos and more.
It measures 12 mm x 4 m.
It has an easy-to-peel liner, so you can apply it efficiently.