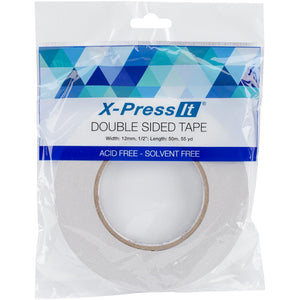 This X-Press It Double-sided Tape is great for photos, cards, signs and more. 
This tape has acid-free adhesive on both sides.
The tape is 12 mm wide and 25m long,
This tape is packaged on a roll to easily cut lengths to suit your needs.
This tape has a release liner that is easy to peel.
This tape is heat-resistant, so it can be used in warmer environments.
The tape is able to be torn by hand, so there is no need for scissors.
This tape is white.