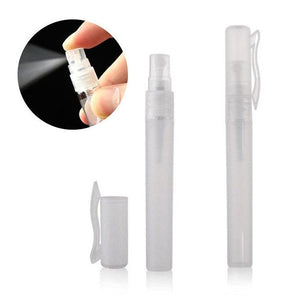 Pack of 6  x 10ml Mister bottles.  
7 Reasons why you should have a few of these super versatile Misters in your tool bag.
1 . They are perfectly sized for taking to crops & classes.
2. You can make your own colour sprays by mixing Artist Ink, Shimmer dusts or Mica powders with water for unique colours.
3. Give your paper a quick spray with water before laying down wet mediums such as gesso or colour pastes, makes moving the pastes around your page easier.
4. Works perfectly for adding water to activate our Shimmer Dust powders to give stunning results on your page.
5. Fill with stamp cleaner to clean those stamps on the go.
6. Spray your paper lightly before tearing, rolling or roughing up edges.
7. Fill with Blending solution for working with alcohol inks.